Anthony Jolen
Bento
Bento was formed in Geelong in early May 2011 by Nazmi, Aleng and Shafiq. Their very first performance was during ASAM Session #4. After receiving good feedbacks from their friends, they decided to compete in Muzika 2011.
Ben O'te
Date of Birth: 27 April Zodiac: Taurus
Ben, a name that given by his colleague since he came to Brisbane a year ago. He was born in the Island of Borneo; in the state known as the Land of the Hornbills, Ben is passionate in the performing art. His interest develops ever since he was in the elementary school by being an active member of the music, dance, arts and drama clubs. This continue in high school and even at the university where it's became part of his social activities. His talents and creativity has led him to be appointed as event advisor for many events and performances at his work place.
His first international performance was with the dancing trope in the international cultural exchange program at Kalimantan Indonesia and their troop never let the expectation down. Jazz, R&B, and souls are his attentive music elements but ballad is his main strength in any live performances. Idolized none other than the late Sudirman Hj Arshad and being brought up in a family that appreciate music as food for the soul, encourage him to keep his passion.
Muzika 2011 will become a platform for him to shows his talents and this time, he will be performing with the talented young musician, Adam Fahyumi aka Fay in the acoustic category. He shares similar believes with Max Ehrich on "performing arts is the things that I want to do. This gives the experience of performing in front of such a huge crowd." His big dream is to established a performance art studio for the community and being an academician would never stop him to achieve this dream.
Ng Ee Hong
Ee Hong was discovered just 2 days prior to the closing date of Muzika 2011 audition deadline. It was at the back of the car while she was singing to the radio that everyone found out she can actually sing! From that moment on, Ee Hong has been working hard to unravel her true voice. Ee hong promised that she will bring something new, something different to Muzika 2011.
Serenade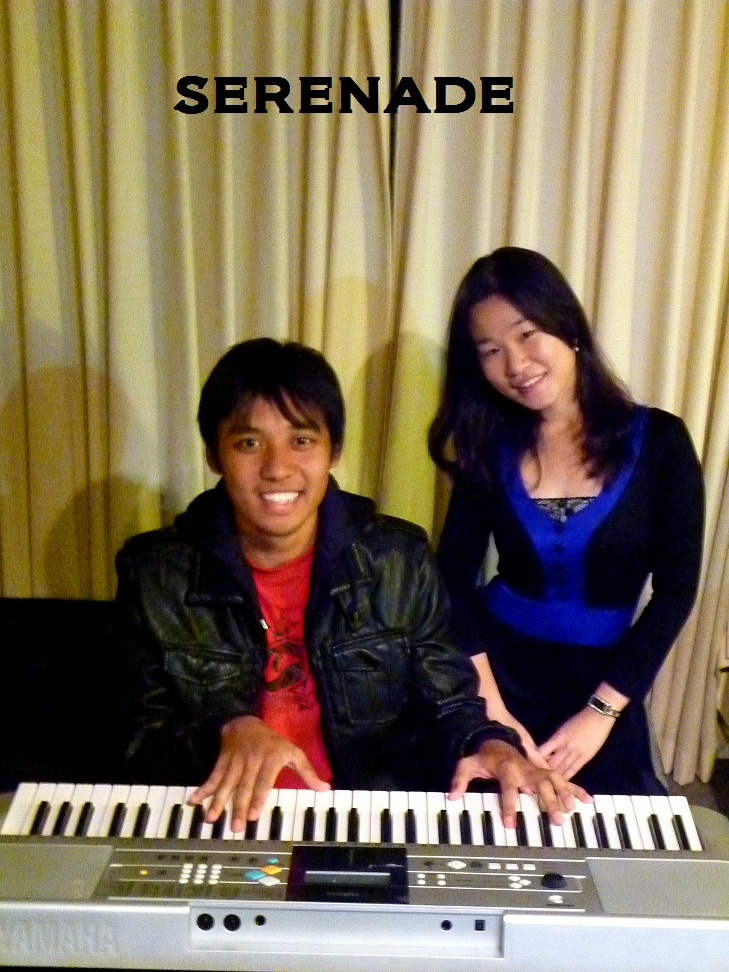 Saliza a.k.a Jaja is the vocalist and Fayumi a.k.a Fay is the keyboardist/guitarist for Serenade. The main aim of Serenade is to entertain with the best music that promotes serenity and peace. Saliza is the former vocalist of the band 'The Celups' originated from Brisbane that consist of Shy, Hez, Zek, Jovy and Nijam. Fay is a well-known guitarist/keyboardist in Brisbane. Serenade has its own fan club in Brisbane initiated by Fazren and friends.